Facebook revealed that post's reactions will now affect how will your post ranking will be in the news feed algorithm. This is because reactions have an even stronger signal when it concerns contents and topics which Facebook users wish to see. Nevertheless, Facebook clarifies that reactions during holidays such as Mother's Day will weigh similarly to the 'Like' button.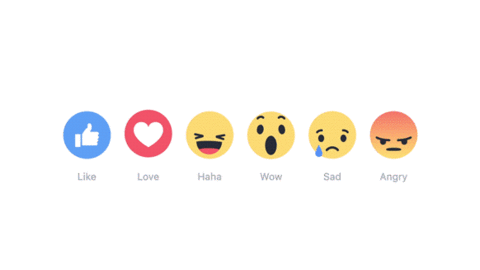 Facebook's reactions
It feels like only yesterday when many Facebook users were demanding something aside from a 'Like' button on Facebook. Almost a year now, Facebook's 5 cutesy reactions on posts have changed the way we communicate and feel with your News Feed.
It makes sense that a 'Like' on a post doesn't clearly indicate the reader's interest in a post. To activate reactions, a simple long press or hovering action over the 'Like' button will pop up the cute reactions. By nature, reactions suggest more powerful emotions.
Facebook also exposed a few fun facts about the function. Aside from Likes, 'Love' is without a doubt the most popular response, consisting of "more than half" of them. Christmas had more reactions than any other day and again, Love was the most popular.